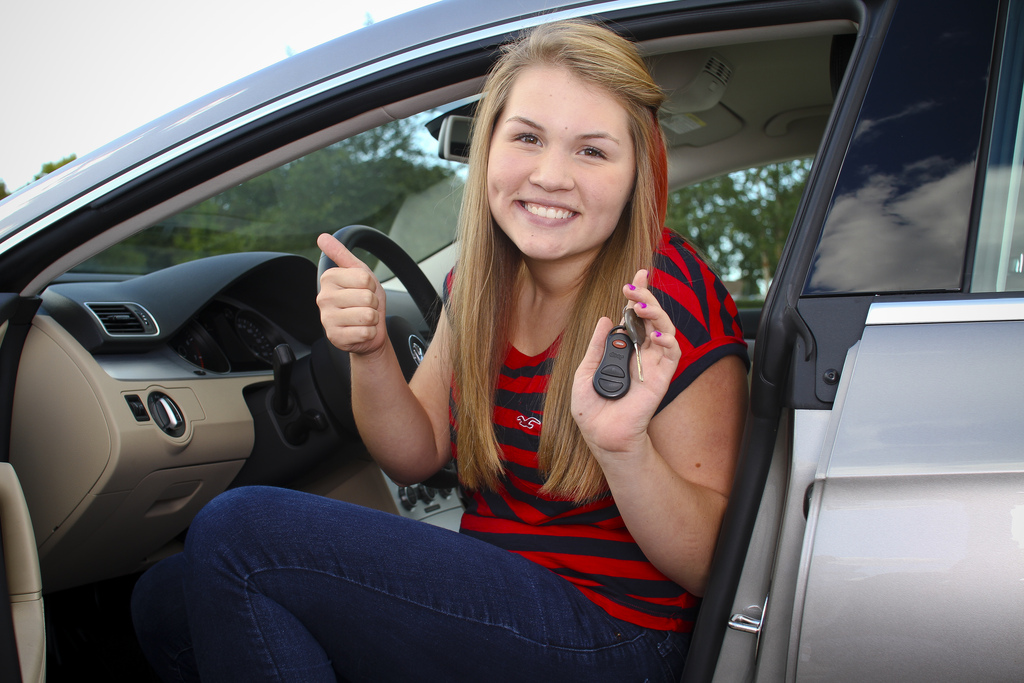 Driving.
It is so not a topic I am ready to tackle with my kids, but it is inevitable. My son turned 15 in December, and driver's training is somewhere in his near future.
At the beginning of the school year, we set some pretty clear expectations for driving. Yes, there will be grade requirements to be met. Yes, he will have to agree to a "driver safety contract". We even set up a plan for helping him to buy a car – and hopefully motivate him to save.
I believe it is really important for teens to have their own cars. I realize this is not a financial possibility for all families, but when possible, I feel it teaches a child a huge lesson about responsibility. Please note – I am not saying I think parents should buy their kids a car. I am saying I think it is beneficial for kids to have their own car.
When discussing car ownership with our kids, we made it clear that they will have to do some of the proverbial "heavy lifting". It is expected that they will each save money to apply to an automobile purchase. When they are ready to buy, my husband and I have agreed to match their contribution up to $1500. That means, if by some miracle one of them save $1500, they will have $3000 with which to buy a car.
That's a sweet deal, if you ask me. It's far better than the option I was given! (Which was, 'You're on your own, kid.')
While my son sees this as an excellent opportunity to get more for his money, my daughter is appalled. She scoffs at the idea of buying her own car. In fact, I was even advised the other night that 'no good parent expects their kid to buy their own 1st car'.
I'm confident that my daughter's opinion on this matter is greatly skewed and borders on delusional. However, it did get me to thinking – what is the norm in our society when it comes to kids and cars? Did your parents buy you a car or help you to buy a car? Do you have a teen with a car? Did you buy it or help him or her buy it? If your child is not yet driving, do you have a plan in place for a car?
Related Posts via Categories