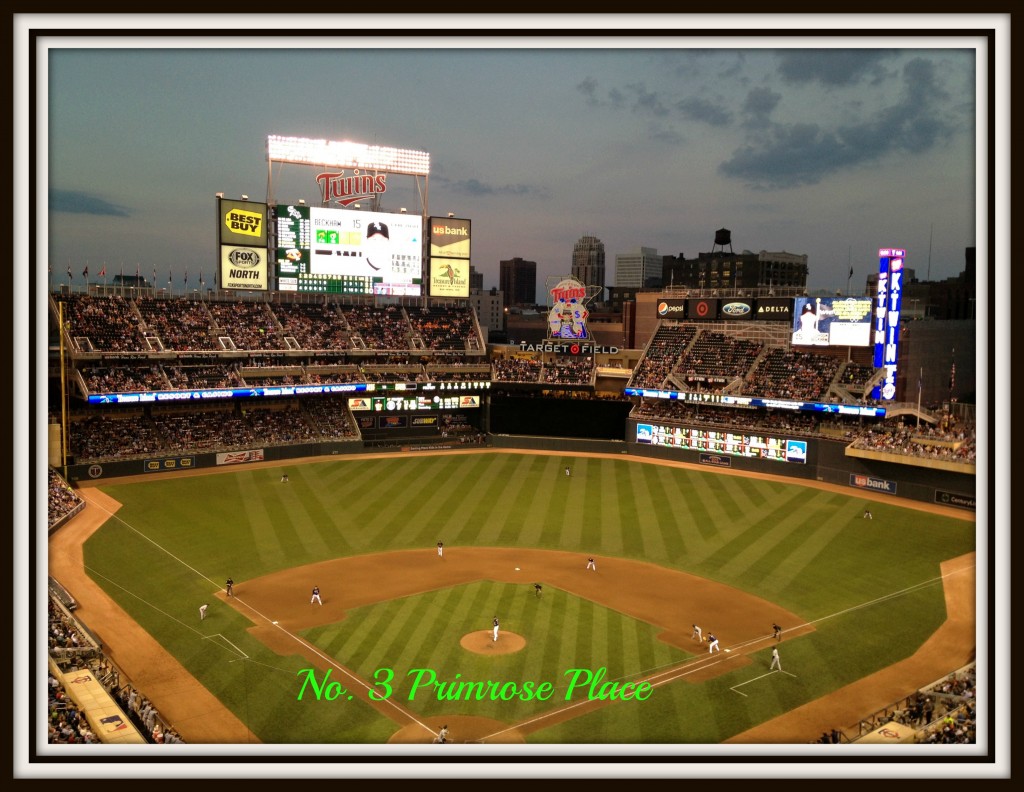 I love baseball, and it's no secret that I am a huge Minnesota Twins baseball fan.
As a season ticket holder, I spend all winter longing for Spring and for Opening Day. There is just something about the atmosphere and energy surrounding America's past time.
As much as I loved going to Twins games at the Metrodome growing up, my love for baseball has grown exponentially since the opening of Target Field in 2010.
It seems that every year, Target Field adds new and exiting stadium food to it's already extensive assortment.  Last year, local chef Andrew Zimmern introduced baseball fans to his AZCanteen. Just yesterday, Target Field announced the 2014 additions to the stadium's food line-up!
Keeping it local seems to be a common thread in food and drink selections at the Stadium. Local beverage options like 2 Gingers whiskey, Summit beer, and Killebrew rootbeer have been around since the beginning. So have local food options like Kramarczuk's sausages and Barrel O' Fun potato chips.
This year the stadium announced they are bringing in two of my local favorites – Butcher and the Boar and Izzy's Ice Cream. While I'm excited to see some of my favorites at the field this year – I'm a bit nervous. I'm hoping that a food stand is able to embody the quality and flavor I have come to expect from Butcher and the Boar. I am also wondering, does introducing Izzy's change the other ice creams available at the park? Can I still get softserve in a helmet?
I'm looking forward to trying the new grub when I attend my 1st game of the season on April 9th. How about you? Are you a baseball fan? What are your favorite things about the "stadium experience"?
Related Posts via Categories