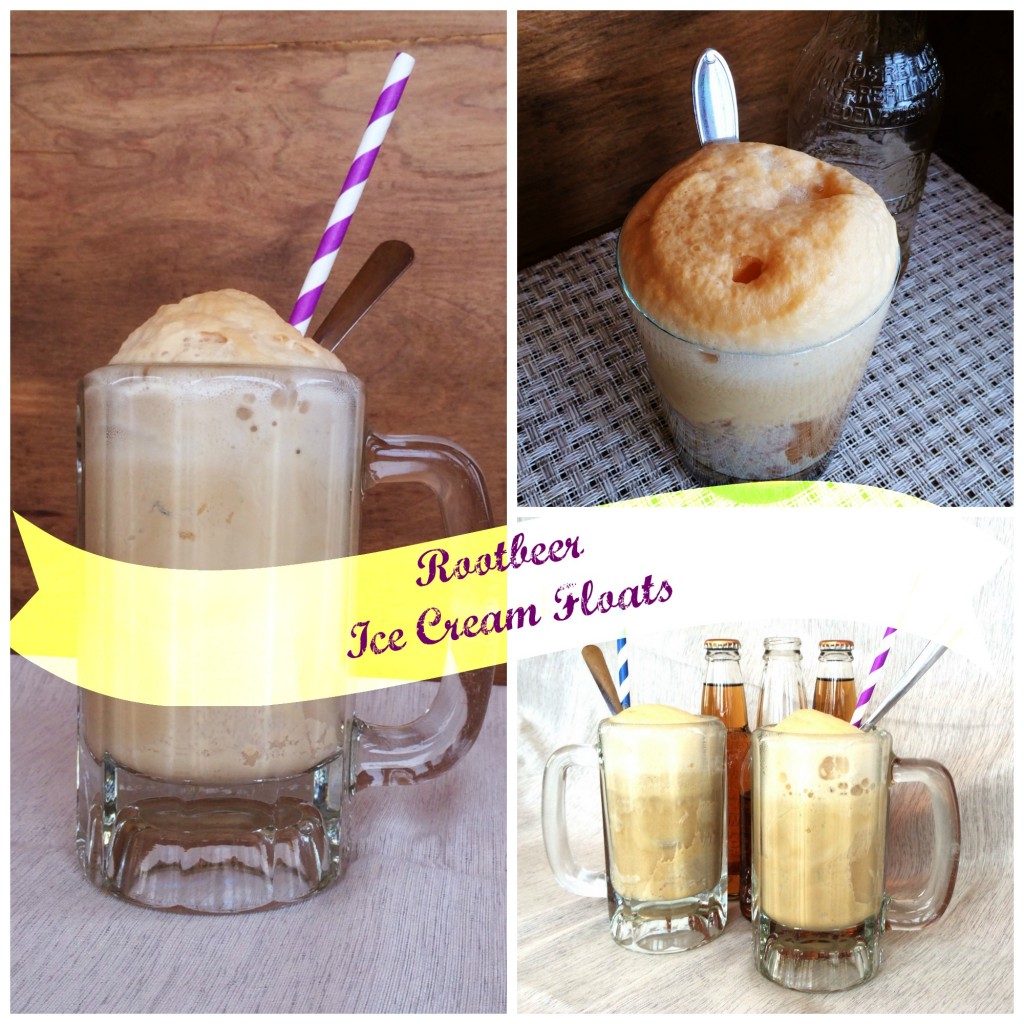 Spring is in the air! I can feel it.
Almost.
Truthfully, I have been over this whole winter thing for months. I want desperately for every day to be an ice cream day. Alas, I think that is still a couple of months off, but a girl can dream.
past weekend I had a hankering for a root beer float – but not in traditional sense! So my husband whipped up a batch of root beer ice cream, we picked up some cream soda, and we made ourselves some yummy treats.
Surprisingly, making your own ice cream is not as difficult as one might think! The best part about making your own is you know exactly what's in it. You are in full control of whether it has artificial colors, artificial flavors, and how many ingredients go in.
Granted, with root beer flavored ice cream, there are artificial ingredients – but hey, no one's perfect!
To make our treats, we simply added cream soda to a mug of root beer ice cream for the kids. For us, we splurged a little bit! In ours we added an ounce of Kahlua and an ounce of vodka in addition to the cream soda for our own little play on a Colorado Bulldog. Yum!
Either way, the treats were tasty! And we still have plenty of ice cream to enjoy on its own.
Root Beer Ice Cream Floats

Root beer ice cream for a twist and an american favorite.
Ingredients
1 quart cream (4 cups)
1 cup sugar
3.5 teaspoons root beer extract
12 egg yolks (discard whites)
Instructions
Heat cream, sugar and root beer extract over medium heat. Heat until all the sugar has dissolved into the cream. This will happen when the mixture is just barely simmering.
Separate the egg yolks from the whites and mix.
Take the hot cream mixture and ladle 2-3 ounces into the egg mixture while whisking vigorously. Once the cream is fully incorporated repeat this process 2 more times. Once the third time is complete, slowly pour in the remaining cream mixture continuing to whisk vigorously.
Strain mixture to catch any clumps of egg. Refrigerate mixture for 6 hours.
Place chilled mixture in ice cream spinner (read operating instructions for your device), and allow to spin until ice cream is just slightly thicker than soft serve ice cream. Place in an air tight container and freeze for at least 4 hours or until mixture is frozen to your liking.
Related Posts via Categories