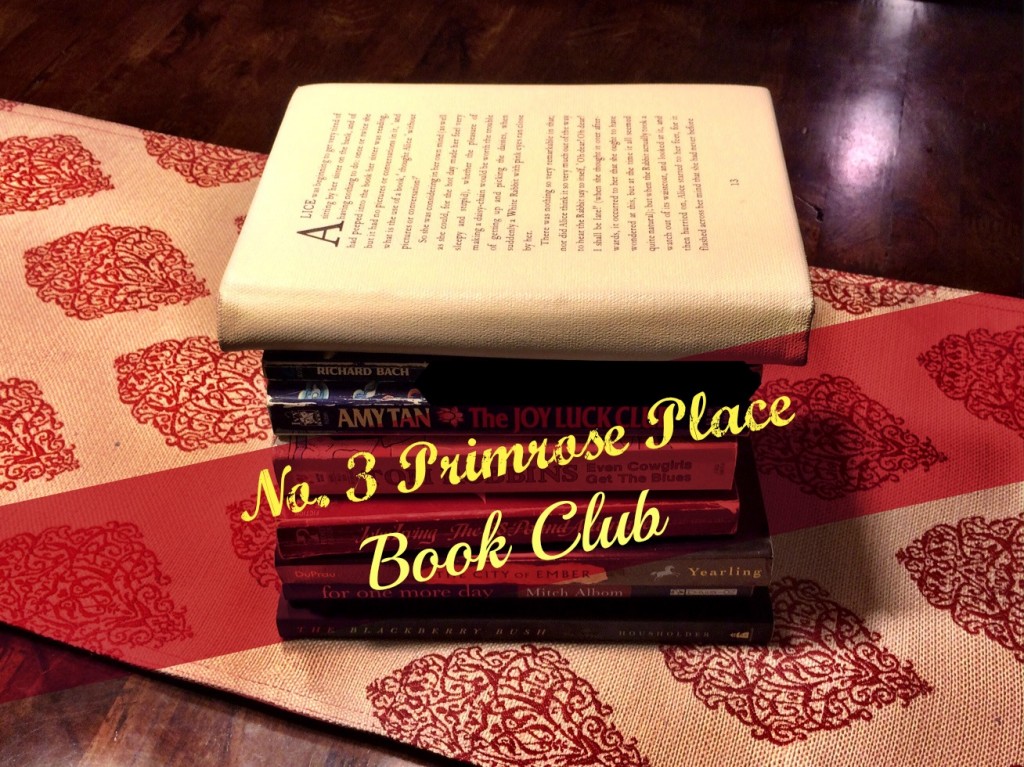 Welcome to the No. 3 Primrose Place Book Club! I have been a voracious reader for longer than I can remember. As a kid, the only consequence my parents could give me that would make me reconsider my actions was to take away my books.
Not much has changed. I go through books like water, and have two children who follow suit.
I see shout outs all of the time on Facebook and Twitter for recommendations for books to read. What better way to find a great book than to have a book club?
A few guidelines for the No. 3 Primrose Place Book Club…
Everyone is welcome! You don't have to have a blog to participate.
Each month's selection and its reading schedule will be announced during the last week of each month. Links will be provided through affiliates if you would like to purchase a copy online. Otherwise, you can head to your local library or favorite book store to pick up a copy. Suggestions are always welcome!
Weekly discussions will be posted every Sunday. Please keep discussions and comments to contents already covered in the book. No spoilers from future chapters, please.
Be respectful to ALL participants.
Discussion questions – if you're looking for prompts – can be found on the No. 3 Primrose Place Facebook page each week. I don't want our discussions to be directionless; but I certainly don't want you to feel like this is an assignment!
The February book selection is "A Tree Grows in Brooklyn" by Betty Smith. Written in 1943, this book takes place in Brooklyn circa the early 1900's. It is a coming of age story focusing on the life of a poor girl raised during the era.
This novel is sectioned into five books with a total of 56 chapters. The reading schedule for the month will be as follows:
Week 1: Book One: Chapters 1 – 6
Book Two: Chapters 7 – 14
Week 2: Book Three: Chapters 15 – 28
Week 3: Book Three: Chapters 29 – 42
Week 4: Book Four: Chapters 43 – 54
Book Five: Chapters 55 – 56
I will be reading on the HarperCollins ebook for Nook. You can find yours at BN.com.
To purchase in paperback or for Kindle, click here.
Related Posts via Categories