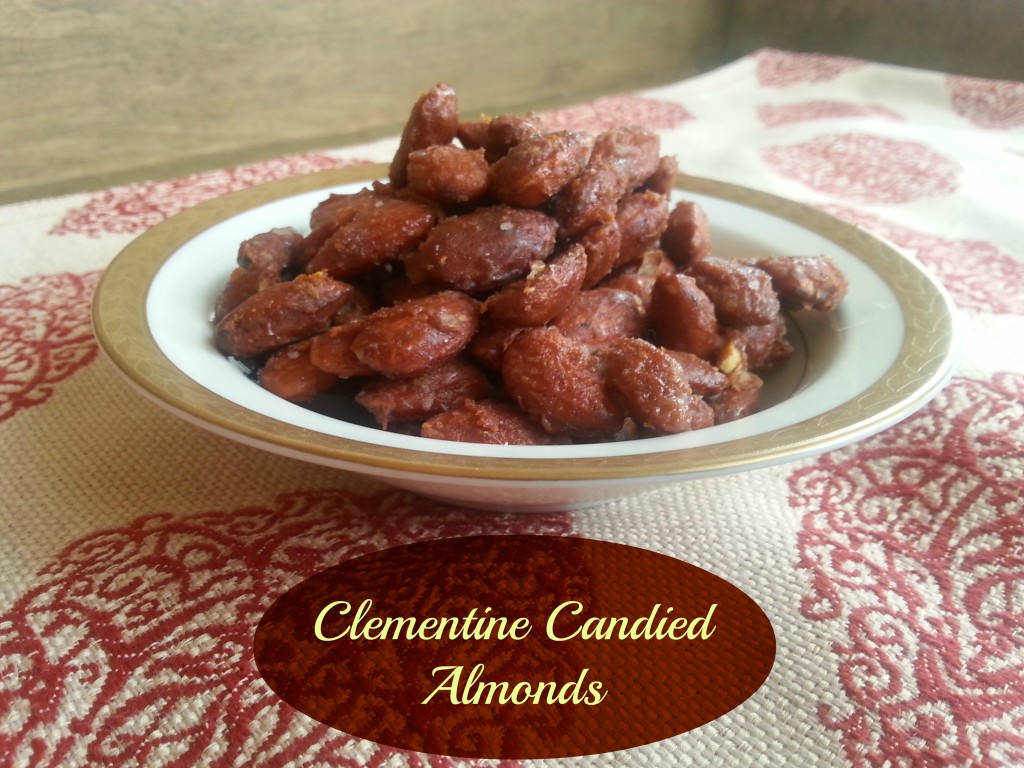 I love almonds.
At any given time, you can find a bag of raw, unsalted almonds hiding in one of my desk drawers.
I also have an incredible sweet tooth, so when I asked Scott for a quick and yummy snack, he immediately came up with candied almonds. But these aren't your average, everyday candied almonds. These have a sweet and mellow citrusy hint of Clementines! Yum!
Fortunately they're easy to make, because he just made them yesterday afternoon, and I have pretty much devoured them all. And no, I haven't hidden them from the kids. I'm sharing these.

Clementine Candied Almonds
Toasted almonds coated in a sweet Clementine glaze
Recipe type:
Quick and Easy
Ingredients
6 tablespoons butter
¼ cup granulated sugar
2 Clementines (juice and zest separated)
1 tablespoon cinnamon
1 teaspoon nutmeg
1 pound almonds (untoasted and unsalted)
Instructions
Combine butter, sugar, Clementine juice, cinnamon, and nutmeg in a medium size pot. Heat until butter is melted and everything is combined.
Add almonds and cook over medium high heat until the sugar turns dark golden brown, stirring frequently. Be sure to not burn the sugar.
Remove from heat and stir in zest.
Spread out on a buttered cookie sheet or a sheet tray covered with a silicone mat.
Related Posts via Categories